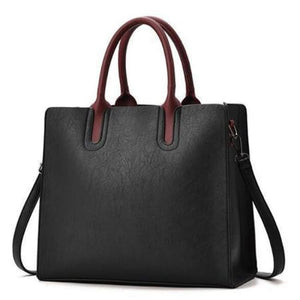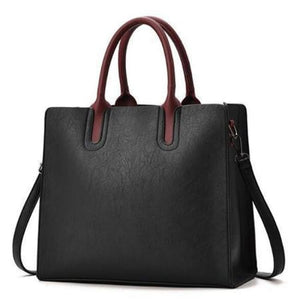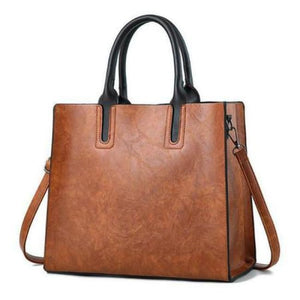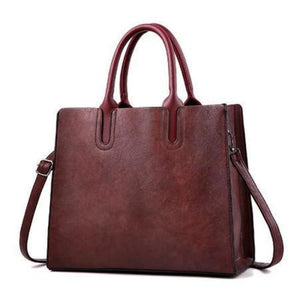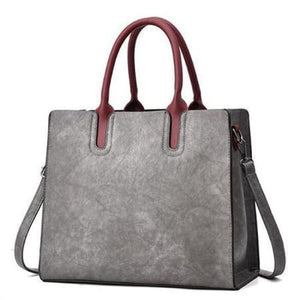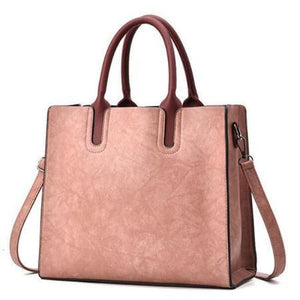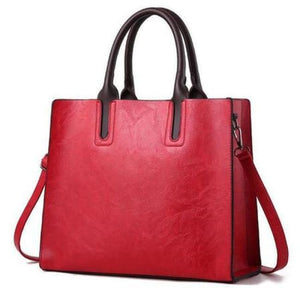 Great bag for Retro, office lady, students
I love this bag so much!!! It is perfect for office lady or students, there is plenty of room that can put in some files and books. And it has a retro look, Retro fans can go for it. There were couple people asking me where did I get this from, so I am so glad that I made a good choice. I would definitely recommend this bag to my friends.
Very pleased
It was much nicer than I expected for the price. Plenty of room inside with two zipper pouches, several open pouches and zipped main area. I only wish it had a magnetic button under handles to keep the two leather sides together a little more.
5 Stars
well made very nice I bought 2 black and brown very good value. very happy.
Good product
I have carried this bag non-stop for 6 months now and I love it! I have had pretty much every kind of bag there is (including some really expensive ones) but seems there is always something I don't like about them. This purse is just the right size, not too big, not too small, three outside zippered pockets, one inside zippered pocket, one small open inside pocket and a roomy main compartment - all great for organization. Not too heavy but not a flimsy purse. Nice materials used. Straps are comfortable and adjustable so it can be a shoulder or cross-body bag when you need it. Perfect for travel as it looks like a small purse but it holds a LOT. The main thing I like about it is that I can find whatever I need within a couple of seconds. Things don't get lost in the bottom while I dig for them. If I need my cell phone - it's right where I can grab it. I get a lot of compliments on it. And you can't beat it for the price!!!