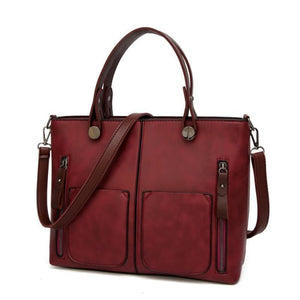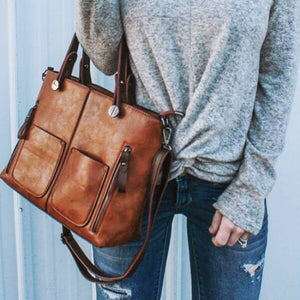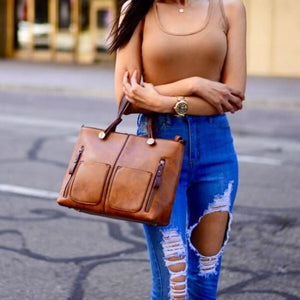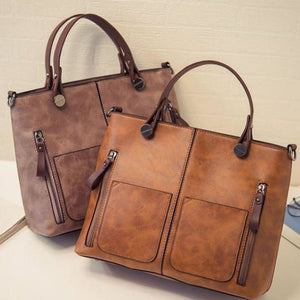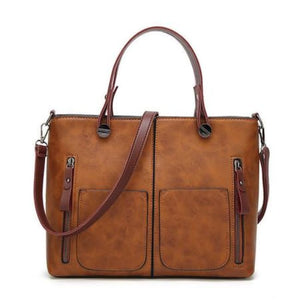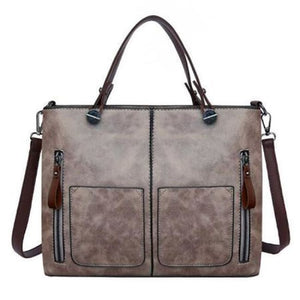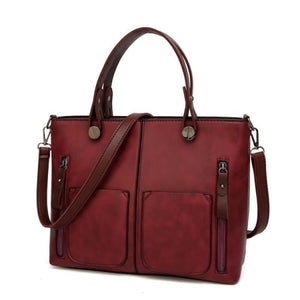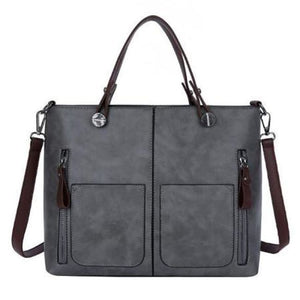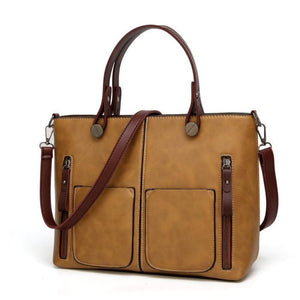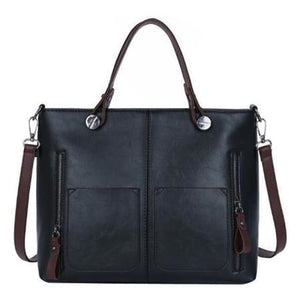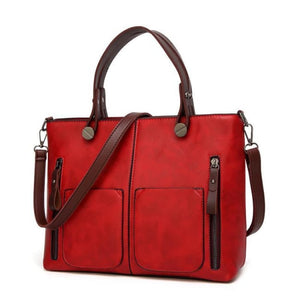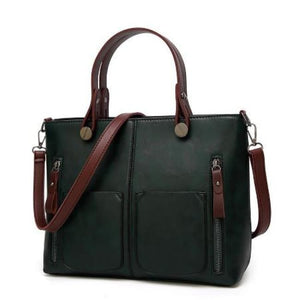 Looked for such a bag everywhere!
I used to have a similar bag as this one that I used almost every day for 4 years. Unfortunately it fell apart a while ago and I looked everywhere but couldn't find any brown bag I really liked. Finally I bumped into this one. It's the perfect bag for me! Not too big, not too small. Well made outside, really stylish and lovely inside too.
Expensive look - not price!!
I am truly in love with this handbag! I had been looking for a smaller size bag of great quality that was comparable to that of my huge Michael Kors tote. This is perfect! It's got a super soft exterior. And inside it's got a good bit of compartment pockets - something my expensive namebrand purse did not even have. I can't begin to even say how many compliments I also received. If you are considering getting this purse I would how I suggest that you do so! As others have mentioned too the front zippers are only decorative, something I'm slightly disappointed about, hence the 4 stars. Overall I would definitely recommend this bag.
Perfect bag for those who are on the go
Perfect size and color! I ordered in grey and love this purse. I can fit pretty much anything and everything I need, which for me, is my wallet, phone, keys, a book, headphones, snacks, a charger, sunscreen/lotion, sanitizer, a small notepad, some pens, and sometimes a water bottle. I love this bag it goes almost everywhere with me. Would definitely recommend to those who are always on the go/traveling and need a bag that fits what you need.
Very fast delivery!
Arrived to the UK in only 7 days! The bag looks just as in the pictures. Will definitely not be my last purchase from this store
Yes from me!
Im a bag lady and say yes to this one!